Effective Process Control Training to meet your Operational Needs
With operating companies worldwide suffering from a shortage of experienced personnel and high turnover, development and retention of relevant expertise is a perpetual challenge. To help customers establish and maintain in-house capability, Greenfern Dynamics offers a range of training courses with a focus on practical application.
Courses can be conducted at customer sites
We can customise courses to suit your specific training needs.
Practical Process Control Techniques
This popular 3 day course is a must for people who want to polish up their regulatory control skills and get some hands on experience with loop tuning. The agenda also covers design of Advanced Regulatory Control with an introduction to higher level technologies. Attendees from a range of disciplines (process engineers, instrument/electrical engineers, instrument/DCS technicians, industry consultants and process control engineers) have benefited from the blend of practical techniques explained through the use of real life examples and simulation exercises.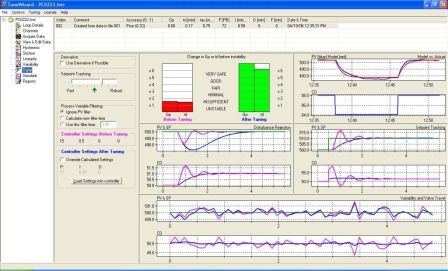 TuneWizard, a product of Hexagon PPM, used for training demonstrations.
Well done for delivering one of the best technical courses I have attended. Process Control is an esoteric discipline of engineering, which is difficult to acquire knowledge and skills for. A lot of my current knowledge had to be learned on the job or through self-learning over 10 years of work experience. The 3 day course covered all of this, plus more. For me, one of the main benefits of this course was being able to validate my own knowledge and understanding with another practitioner. The course has given me a lot of confidence in what I practice at my work place.